Towel Essens
---
Towel Essens - Pink Terracotta
60 DAYS TRIAL - FREE SHIPPING & RETURNS
Our towels are designed with maximum absorbency and softness in mind. Made from organic cotton and free from pesticides, our towels are soft on the skin, as well as being Fairtrade and GOTS certified. The Alva towel is ethically made, long-lasting and a beautiful addition to your home.
100% organic cotton

Weight 550 GSM

Fairtrade and GOTS certified
Sustainable production
We believe that openness and transparency through the entire suply chain is an important part of modern, sustainable production.
Cotton:
100% organic, Fairtrade-certified cotton grown by Chetna Organic in Utnoor Mandal, Adilabad, India.
Spinning and dyeing:
Trident Ltd, Punjab, India
Inspiration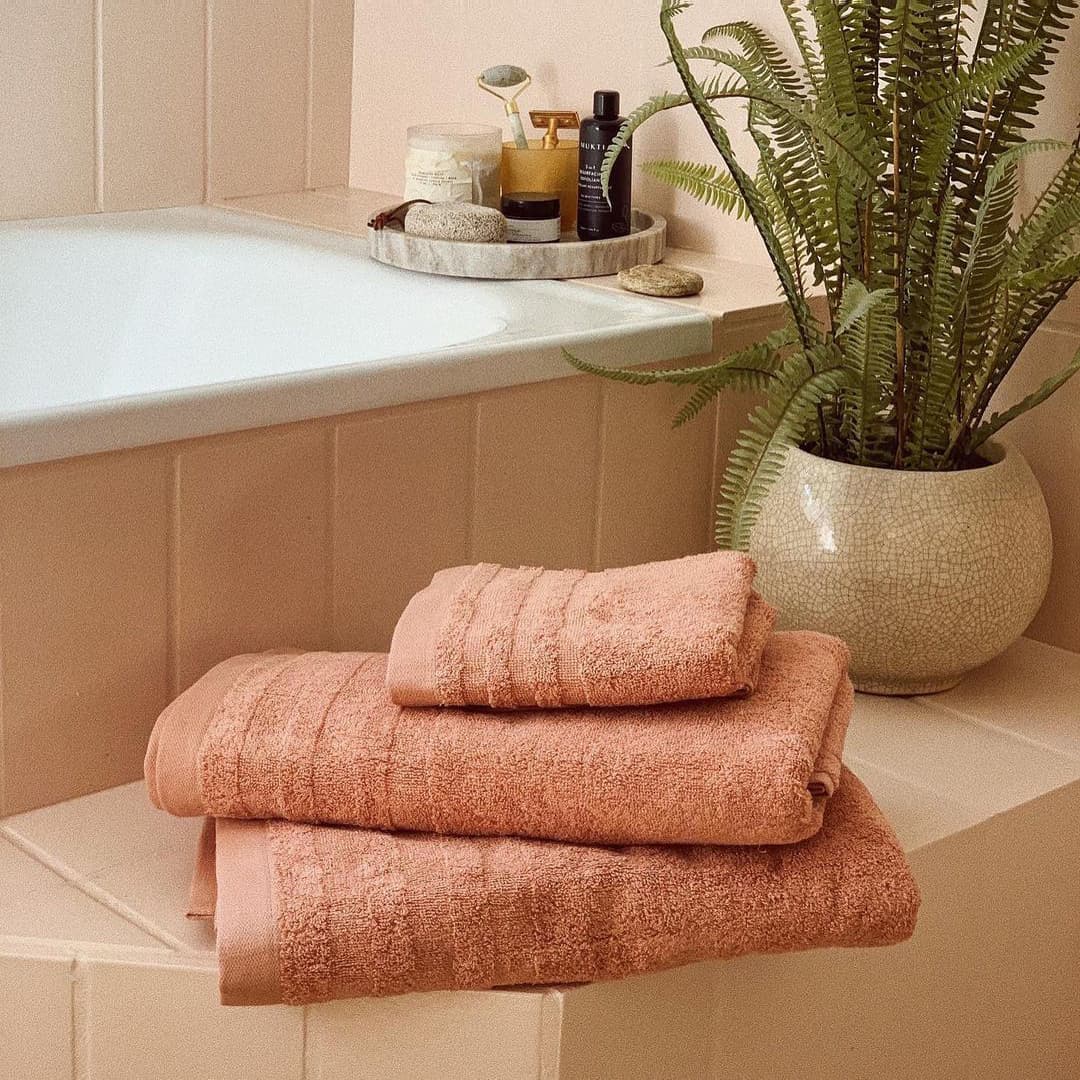 @franziska_freiermuth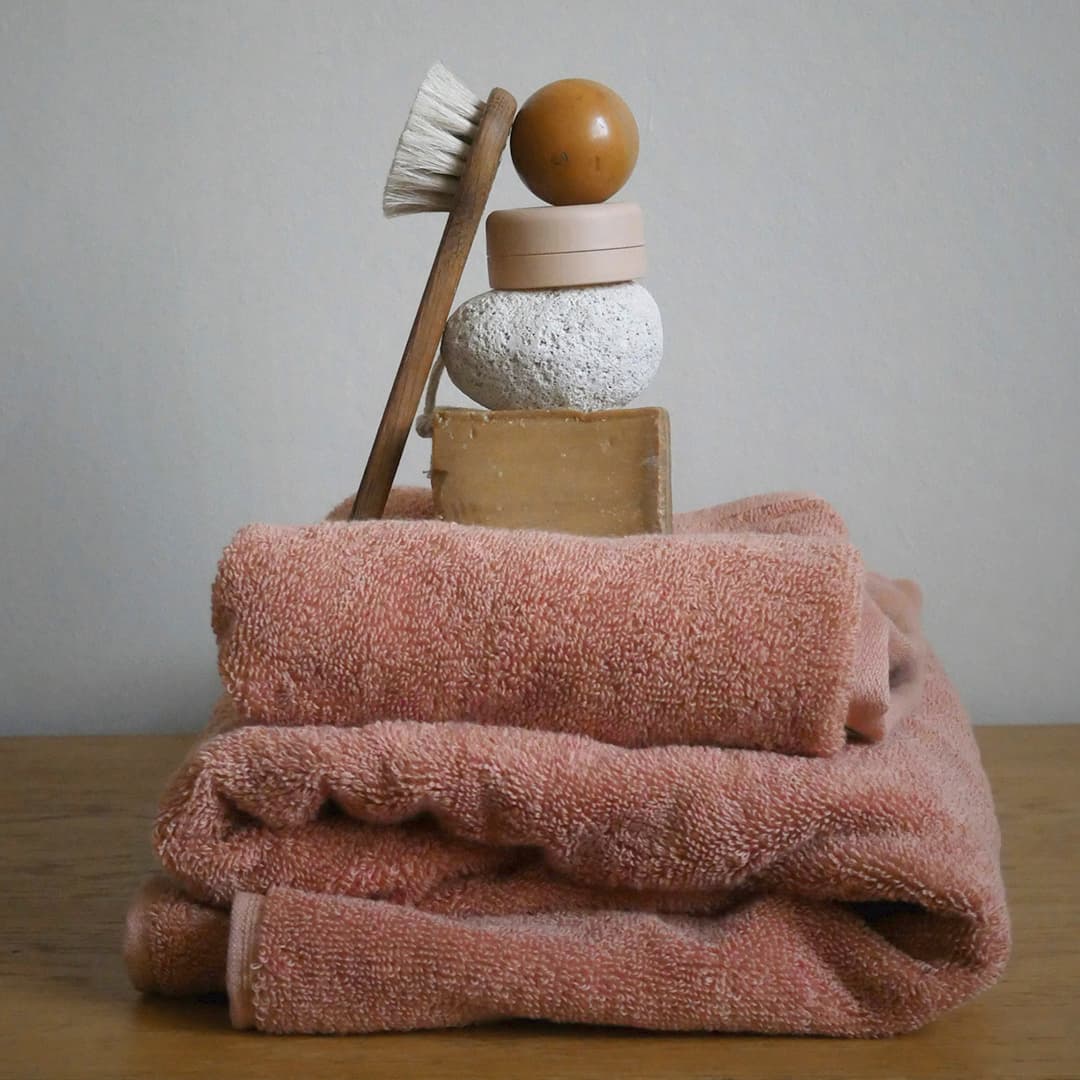 @idalauga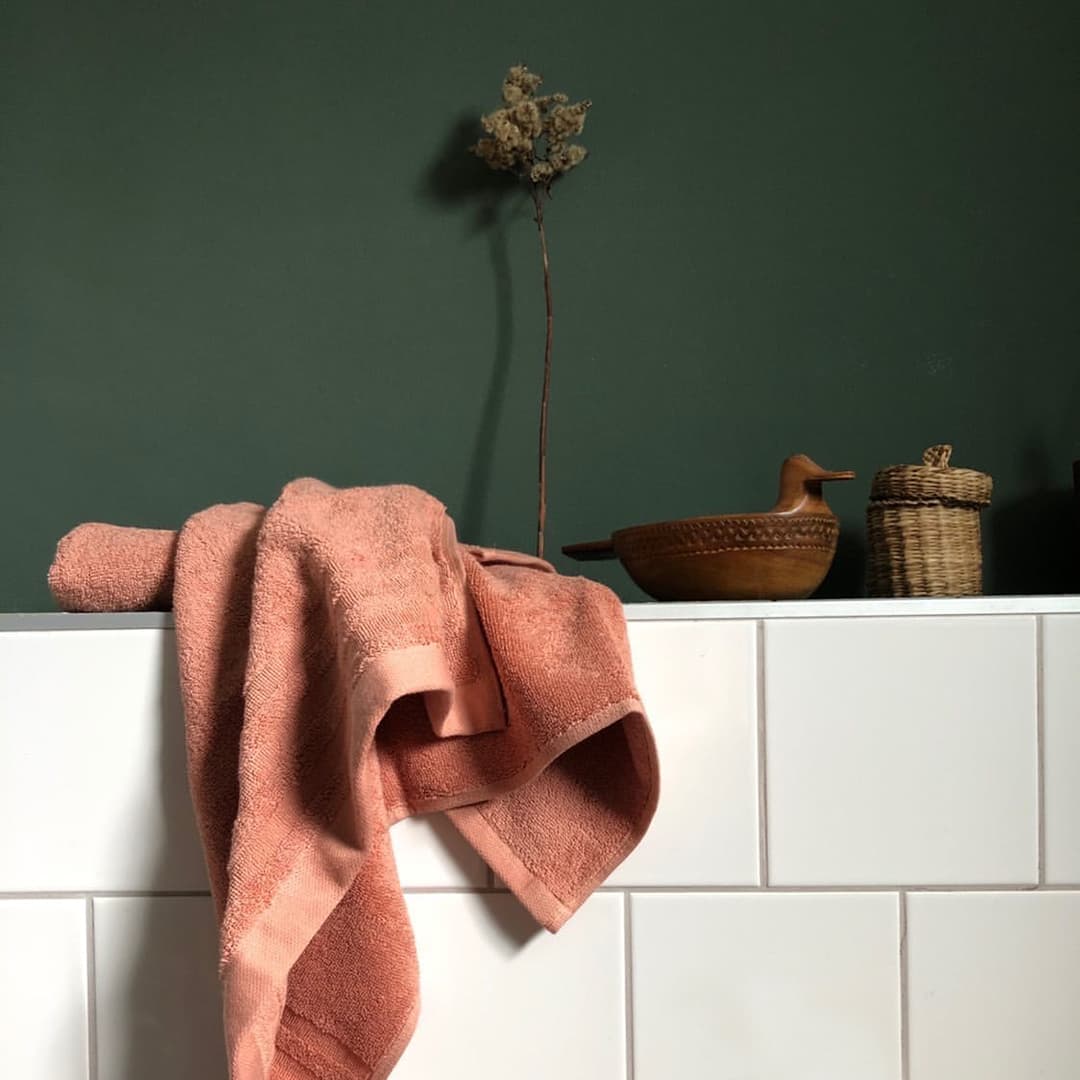 @studioin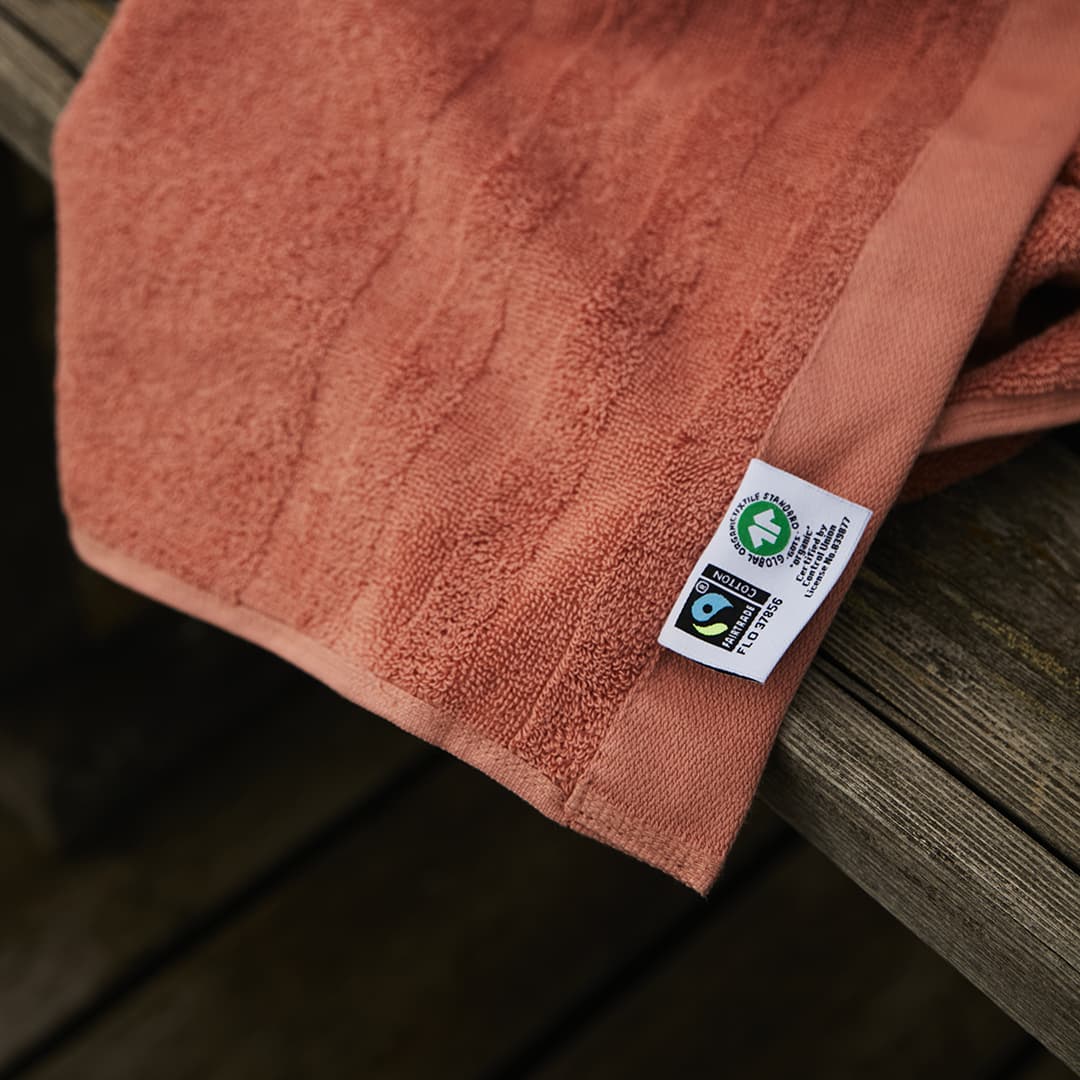 @thewannerstedt
Craftsmanship with fabric of the highest quality
100% organic cotton from the Chetna Collective in India
The Fairtrade certification ensures that our farmers are paid at decent levels
Long cotton fibre make the fabric extra soft and durable

The GOTS certification ensures that the products are made from organic cotton

.
Super soft
They are super soft. Best sheets ever.
Best sheets
They are the best and softest sheets I have ever slept in!
Super happy
I am super happy with my sheets.
Wonderful
These bed linen are wonderful.
Read all reviews